Shopping Cart
Your Cart is Empty
Thank you for your business!
You should be receiving an order confirmation from Paypal shortly.
Exit Shopping Cart
Several of our consultants hold the following industry recognized certifications:
PMP (Project Management Professional PMP)
Project Management Professional (PMP®) certification is a qualification program overseen by the Project Management Institute (PMI). Becoming a certified Project Management Professional involves reviewing prior education and work experience followed by a written examination. The certification holders may use the designation "PMP" after their names in professional correspondence and publications. Project Management Professional is the second of three formal credentials administered by the PMI. The first or basic level is Certified Associate in Project Management (CAPM®), which qualifies the holder for work as part of a project team. The third or highest level is Program Management Professional (PgMP®), which certifies that the holder is competent to function as a team leader. For more information about Project Management Professional certification, please visit: http://www.pmi.org/
Certified ScrumMaster® (CSM)

A Certified ScrumMaster® helps project teams properly use Scrum, increasing the likelihood of the project's overall success. CSMs understand Scrum values, practices, and applications and provide a level of knowledge and expertise above and beyond typical project managers. CSMs act as "servant leaders," helping the rest of the Scrum team work together and learn the Scrum framework. CSMs also protect the team from both internal and external distractions. For more information about ScrumMaster certification, please visit: https://www.scrumalliance.org
Six Sigma
Six Sigma is a set of techniques and tools for process improvement. Motorola developed it in 1986,[1][2] coinciding with the Japanese asset price bubble, which is reflected in its terminology. Six Sigma became famous when Jack Welch made it central to his successful business strategy at General Electric in 1995.[3] Today, it is used in many industrial sectors. There are two Six Sigma processes: Six Sigma DMAIC and Six Sigma DMADV, each term derived from the major steps in the process. Six Sigma DMAIC is a process that defines, measures, analyzes, improves, and controls existing processes that fall below the Six Sigma specification. Six Sigma DMADV defines, measures, analyzes, designs, and verifies new processes or products trying to achieve Six Sigma quality.
ITIL (Information Technology Infrastructure Library (ITIL)
The ITIL (IT Infrastructure Library) consists of 6 sets: (1) Service Support; (2) Service Delivery; (3) Planning to Implement Service Management; (4) ICT Infrastructure Management; (5) Applications Management; (6) The Business Perspective. Within these, a variable number of very specific disciplines are described. In particular, IT Service Management (ITSM) is generally divided into two main areas, Service Delivery and Service Support. Together, these two areas consist of ten (10) disciplines that are responsible for the provision and management of effective IT services. For more information about Information Technology Infrastructure Library, please visit: http://www.itil-officialsite.com/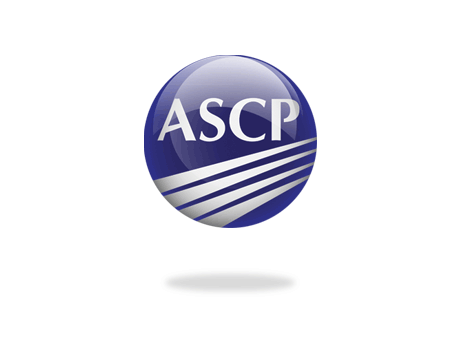 Certified Medical Laboratory Technician (MLTs)
Certified Medical Laboratory Technicians (MLTs) constitute a large portion of the 300,000 medical laboratory professionals in the United States. According to the American Society of Clinical Pathology (ASCP), "a medical laboratory technician searches for basic clues to the absence, presence, extent, and causes of diseases. This skilled individual is responsible for performing laboratory tests efficiently and accurately for high-quality patient care."

The American Society for Clinical Pathology (ASCP) is the world's largest professional membership organization for pathologists and laboratory professionals. Our mission is to provide excellence in education, certification, and advocacy on behalf of patients, pathologists, and laboratory professionals across the globe. With more than 100,000 members, the society's influence has guided the application and evolution of the pathology and laboratory medicine specialty since 1922. For more information about The American Society for Clinical Pathology, please visit: http://www.ascp.org/
Certified Scrum Product Owner® (CSPO)

A Certified Scrum Product Owner® is responsible for interacting with customers showing them value being delivered by the product getting developed, and having been taught the Scrum terminology, practices, and principles that enable them to fulfill the role of Product Owner on a Scrum team. CSPOs are typically the individuals closest to the "business side" of the project. They are responsible for the product and are expected to do the best job of satisfying all the stakeholders. CSPOs maintain the product backlog and ensure that everyone knows the priorities. For more information about the Certified Scrum Product Owner certification, please visit: https://www.scrumalliance.org
Subscribe To OnTarget Consulting Services, LLC
/